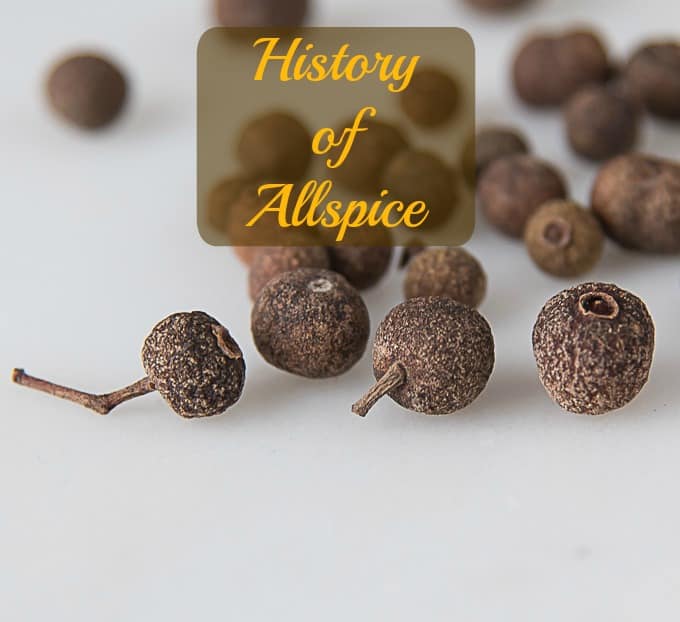 Contrary to its name, allspice is not a combination of spices, but an individual spice. It is the dried berry of a tree in the myrtle family. The berries are slightly larger than peppercorns. Their aroma is akin to that of cloves, cinnamon and nutmeg combined. It was the British that gave the berries the name allspice because of their complex aroma. Allspice is produced in Jamaica, Guatemala and Honduras. Jamaican allspice is considered the best due to its high oil content.
Allspice is the only spice that grows exclusively in the western hemisphere. It was originally discovered by Christopher Columbus during his second voyage. Prior to its discovery by Columbus, the Mayans and other indigenous cultures had been using allspice in religious rituals and meat preservation. There were various efforts to have allspice grow in Europe, but the temperate climate was not suitable for its cultivation. Because the berries have the appearance of pepper, they were initially named Jamaican pepper by the Spanish explorers because it resembles peppercorns.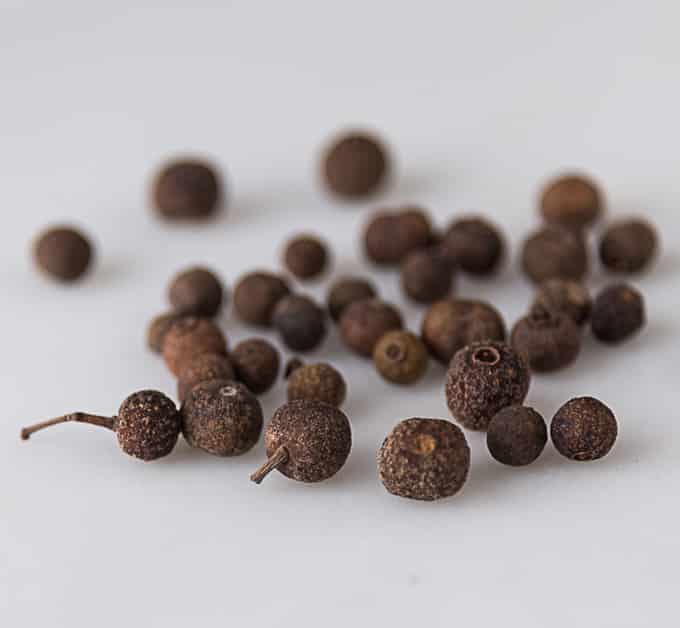 Like cloves it has been used in folk medicine. It has been used to soothe tooth aches, as a breath freshener and a digestive aid. Allspice is also rich in minerals like potassium, an important electrolyte responsible for maintaining a healthy heart rate and blood pressure. Iron is also present in allspice, a key element in the production of red blood cells.
Although allspice is usually associated with baked goods, it is used in ethnic cuisine for savory dishes such as Jamaican Jerk seasoning, sausages, and as a pickling spice. In soups and stews it is used in small quantities to add depth of flavor. It is also an ingredient in some curries and bar-b-que. I like to use a dash in my Guinness Stew and in my Chicken Shawarma. Allspice also pairs well as a seasoning for carrot, turnips, cabbage, beets, corned beef and rabbits. When using allspice, add during the last few minutes of cooking so you don't lose the aromatic intensity of the essential oils.