My homemade chili powder recipe is a breeze to put together. But most people go to the store and buy it. Why not blend your own? It's easy and you can adjust the heat accordingly.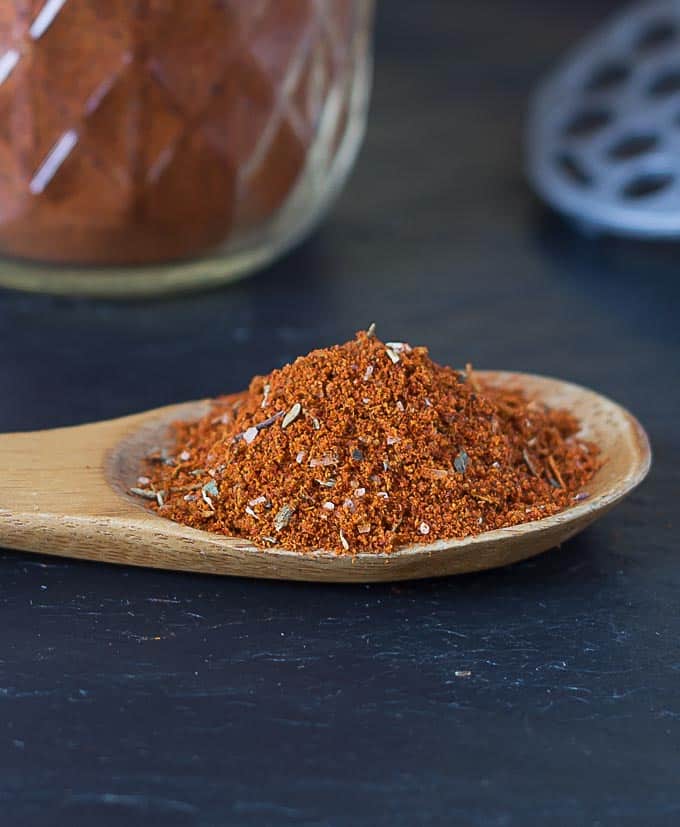 Why I did DIY Chili Powder
My chili powder experimentation happened out of need. Yes, necessity is indeed the mother of invention! I wasn't planning on creating my own chili powder blend, but fate would have it otherwise. On one cold, winter Saturday, I decided to make chili. I started pulling out all the ingredients and soon discovered...GASP!!! I only had ¼ tsp. of chili powder left.
Go to the store? It was way too cold. I looked at the ingredient label, and realized that I had everything to DIY chili powder.
A homemade spice blend
If you have good quality paprika, cayenne, salt, oregano, thyme and cumin, you are in business. The proportions are up to you, however, your dominating spice should be paprika, followed by cumin. For my blend I combined smoked and sweet paprika. Cayenne is the heat gatekeeper. I think using allspice, nutmeg, or cinnamon can give it a nice depth too.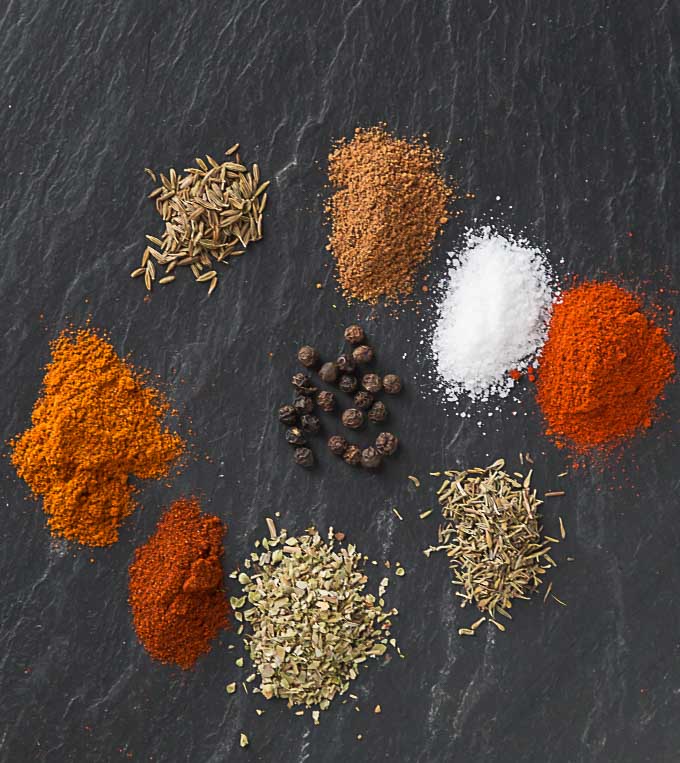 Chili is a multicultural concoction. Why?
Oregano and thyme are native to the Mediterranean. Black pepper, India. Paprika is from the New World. Cumin, from Iran. Actually, cumin dates back to ancient Sumeria, but that is the subject of another post.
But, chili powder was actually invented in the American Southwest by German immigrant, William Gebhardt. He came with his parents from Germany to settle in the town of New Braunfels, TX.
In 1892 he opened a café that served Southwest and German foods. He started playing around with Southwest spices. His blend: chili powder. The Gebhardt's brand is still sold today throughout the US. In 1908 he published what is probably the first book on Mexican Cooking. William Gebhardt is most likely responsible for making Mexican cuisine part of the mainstream American culture.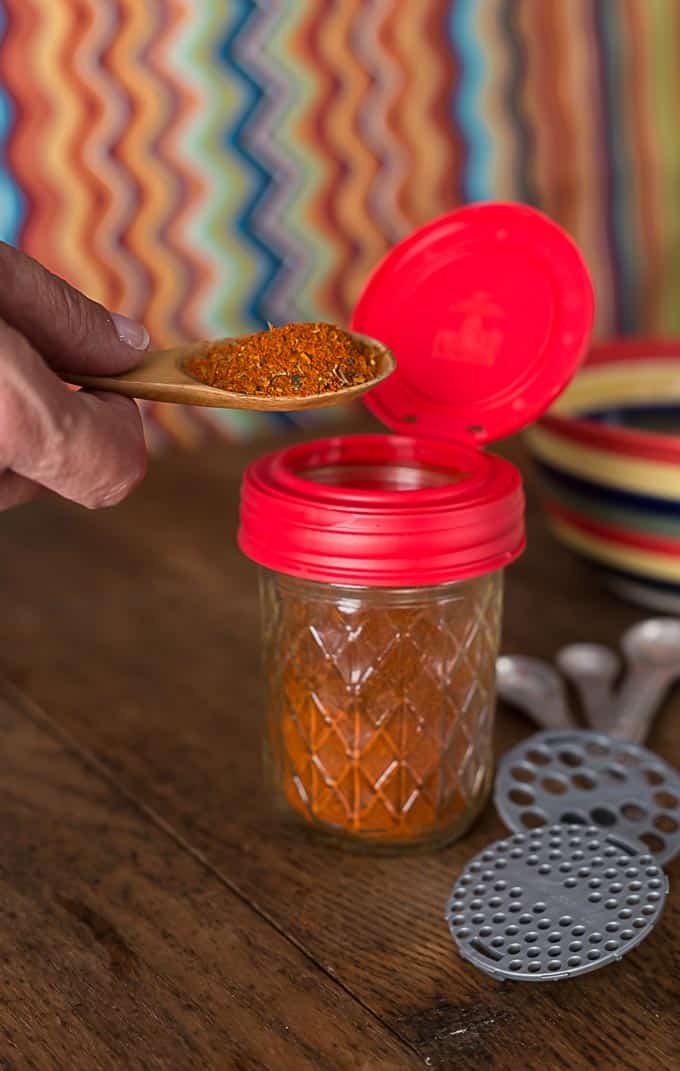 Blend your chili powder ingredients like a pro with these key tips
Nutmeg, cinnamon, or allspice add nice depth
Try a Flip Cap for easy dispensing
I'm not one for heat. Feel free to double, maybe triple the cayenne if you like HOT.
Use quality spices when blending. You'll taste the difference.
Chili flakes, cayenne, and paprika on their own are not a substitute for chili powder. Solo spices won't have the same depth of flavor.
To make storage and pouring easier, I discovered my friends at reCAP, an awesome, local Erie, Pennsylvania company have come up with another perfectly practical product: The Flip Cap! This will fit your Mason jars and comes with two grate inserts making dispensing a piece of cake. You can also leave the grate out and it's perfect for spooning out spices as in the photo above. I LOVE this product.
Let me know if you get around to making your own blend. I would love to hear from you.
Want to get more chili powder into your dishes? Check out some of my other recipes:
Yucca Fritters: Carimañolas - Creamy yucca filled with seasoned meat and fried crispy. They're perfect with a cup of strong coffee.
Creamy Chicken Tortilla Soup - This is my own spin on a popular dish. My version is light but doesn't skimp on heat. It'll warm you up on a chilly day without the extra calories.
Avocado, Black Bean, and Queso Fresco Empanadas - A vegetarian spin on one of my favorite comfort foods.
Looking for more recipes?
Sign up for my free recipe newsletter to get new recipes in your inbox each week! You can also find me sharing more inspiration in Pinterest and Facebook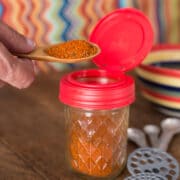 DIY Chili Powder Blend
Make you own chili powder with this delicious recipe blend of spices.
Servings: Change to adjust->
12
servings
Instructions
Place all ingredients in a glass jar and shake to combine everything.

Cap it and store in a cool dry place.
Nutrition Facts
DIY Chili Powder Blend
Amount Per Serving
Calories 6
% Daily Value*
Sodium 195mg8%
Potassium 38mg1%
Carbohydrates 1g0%
Vitamin A 645IU13%
Vitamin C 0.2mg0%
Calcium 9mg1%
Iron 0.6mg3%
* Percent Daily Values are based on a 2000 calorie diet.