Everybody loves roses right? Well, what better way to add more roses to your life than to add them to your food! Lemonade might go hand-in-hand with summer and picnics. Who says you can't enjoy a glass of this tasty beverage in February, right? Just think of rosewater lemonade as the "lemonade of love".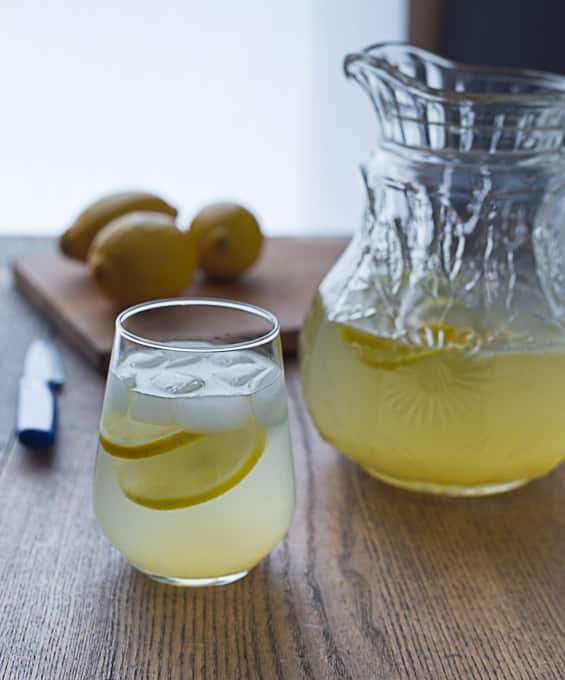 My first brush with rosewater as a food ingredient was about 3 years ago. At the University where I work we host Fullbright students every year. That particular year, our Fulbright was from Tunisia. He brought gifts of pastries from one of his hometown bakeries. It was pistachio cookies and baklava infused with rosewater. I must say, I was completely blown away by the delicate and fragrant taste. I wanted more. Perhaps the entire box, but was afraid to appear like a glutton.
Roses have been around for centuries.
Egyptian tombs have had wreaths. Cleopatra loved roses. She filled the floors of entire rooms with rose petals. This opulence was used to seduce Marc Anthony and she succeeded! Her barge sails were sprayed with rosewater. This way, she could announce her arrival.
What is rosewater?
Rosewater is the product of distilling rose petals, a byproduct of the perfume industry. Although its use has been around for centuries, the process was perfected by the Persian physician Avicenna (Ibn Sina) during the Middle Ages. Rose syrup, another ingredient in Middle Eastern cooking can be achieved by adding sugar to rosewater, but that is the subject of another post!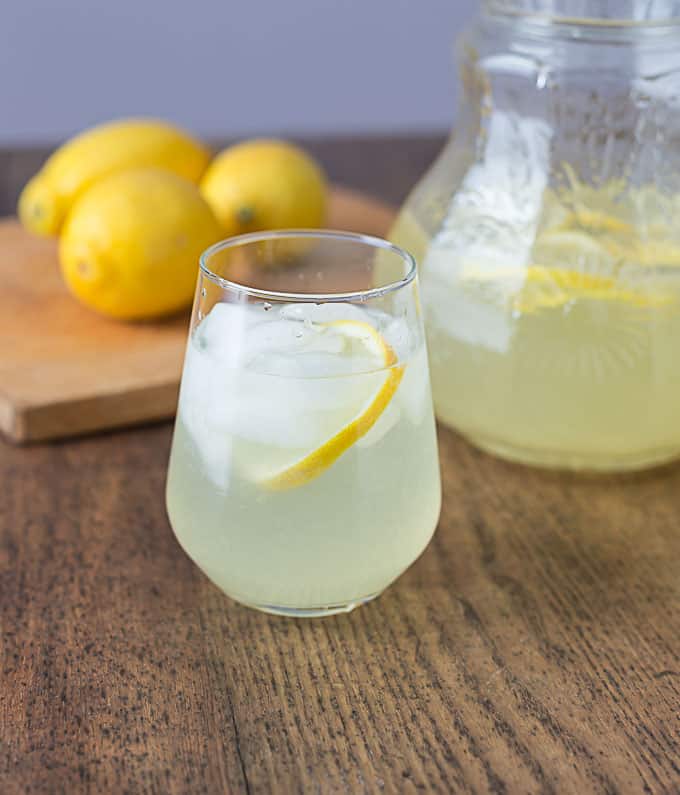 Uses for rosewater other than lemonade
Rosewater Lemonade is not only refreshing, it has an interesting flavor. It's tart, sweet and floral all at the same time. In one word: Delightful. It really is a nice change from the everyday lemonade we know and love.
Rosewater is used in Persian, Middle Eastern and Indian cuisine. Sweet or savory, it works! Kheer-an Indian rice pudding wouldn't be the same without rosewater. Rosewater is added to tea, ice cream and cookies. I will have to try out the ice cream with my new ice cream maker.
Rosewater is also popular in mixed drinks. In savory foods it provides a subtle floral quality as well as depth of flavor. So what savory dishes can you use rosewater in? Well, for starters: stews, cous cous, and pilafs come to mind. A rosewater vinaigrette would be lovely wouldn't it?
Looking for more recipes?
Sign up for my free recipe newsletter to get new recipes in your inbox each week! You can also find me sharing more inspiration in Pinterest and Facebook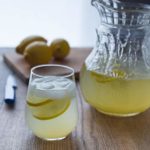 Rosewater Lemonade
You will love this rosewater lemonade drink recipe. So fragrant and refreshing just sipping a glass on the rocks. Rosewater is used in Persian, Middle Eastern and Indian cuisine; it is employed in sweet and savory dishes alike. Kheer-an Indian rice pudding wouldn't be the same without rosewater. Rosewater is also added to tea, ice cream and cookies.
Servings: Change to adjust->
6
Ingredients
1

cup

lemon

fresh squeezed juice

5

cups

water

½

cup

sugar

2

Tbsp

rosewater
Instructions
In a medium saucepan heat 1 cup of water, lemon juice and sugar until the sugar is completely dissolved.

Remove from heat and chill for one hour.

Place in pitcher and add the remaining 4 cups of water, and the rosewater. Stir well.

Serve on ice with lemon wedges.

If desired add 2-3 drops of red food coloring.
Nutrition Facts
Rosewater Lemonade
Amount Per Serving
Calories 74
% Daily Value*
Sodium 11mg0%
Potassium 48mg1%
Carbohydrates 19g6%
Vitamin C 18.7mg23%
Calcium 15mg2%
Iron 0.2mg1%
* Percent Daily Values are based on a 2000 calorie diet.